Yosemite > Library > Central Sierra Miwok Dictionary > Big Dance continued (Page 71) >
Contents • Previous: Big Dance in the Roundhouse (Page 70)
Central Sierra Miwok Dictionary with Texts (1960) by L. S. Freeland and Sylvia M. Broadbent
---
Texts: Big Dance continued (Page 71)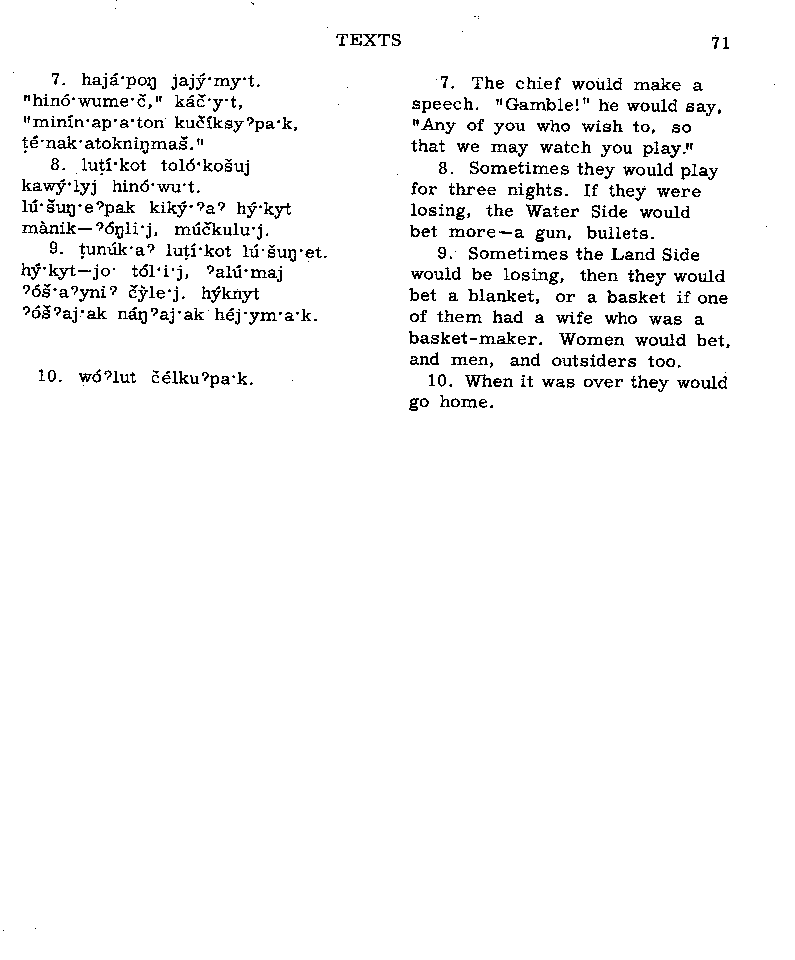 [click to enlarge]
7. The chief would make a speech. "Gamble!" he would say, "Any of you who wish to, so that we may watch you play."
8. Sometimes they would play for three nights. If they were losing, the Water Side would bet more—a gun, bullets.
9. Sometimes the Land Side would be losing, then they would bet a blanket, or a basket if one of them had a wife who was a basket-maker. Women would bet, and men, and outsiders too.
10. When it was over they would go home.
---
Contents • Previous: Big Dance in the Roundhouse (Page 70)
http://www.yosemite.ca.us/library/central_sierra_miwok_dictionary/page_71.html