Yosemite > Library > François Matthes > Title Page >
---
FRANÇOIS MATTHES
AND THE MARKS OF TIME
---
---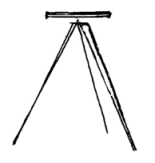 FRANÇOIS MATTHES
AND THE MARKS OF TIME
Yosemite and the High Sierra
EDITED BY FRITIOF FRYXELL
SIERRA CLUB » SAN FRANCISCO
---
Copyright, 1962, by the Sierra Club
Library of Congress Catalog Card Number 62-11763
Manufactured in the United States of America
by Gillick Printing, Inc.
Designed by Mark Robertson
The Sierra Club, founded in 1892 by John Muir, has devoted itself to the study
and protection of national scenic resources, particularly those of mountain regions.
All Sierra Club publications are part of the nonprofit publishing effort
the Club carries on as a public trust. Participation is invited in the program
to enjoy and preserve wilderness, wildlife, forests, and streams.
Address: Mills Tower, San Francisco 4.
---
---
http://www.yosemite.ca.us/library/matthes/title.html