Yosemite > Library > 1905 Indian Census >
---
Census of Non-reservation California Indians, 1905-1906 by Charles E. Kelsey; Robert F. Heizer, ed.
Web Editor's note: I only reproduced census rolls for counties surrounding Yosemite National Park.
This book also contains census rolls for most other Northern California counties, which are published in the book but I did not post online: Alameda, Alpine, Amador, Butte, Calveras, Colusa, Del Norte, El Dorado, Fresno, Glen, Humboldt, Inyo, Kern, Kings, Lake, Lassen, Mendocino, Modoc, Monterey, Nevada, Placer, Plumas, Shasta, Sierra, Siskiyou, Sonoma, Sutter, Tehama, Trinity, Tulare, Yolo, and Yuba.
Three counties had no Indian settlements: San Francisco, Santa Clara, and Solano counties.
Nine counties Kelsey did not have time to visit: Marin, Merced, Sacramento, San Benito, Santa Cruz, San Joaquin, San Luis Obispo, San Mateo, and Stanislaus counties.
No plans were apparently made to enumerate the then-seven Southern California counties, although they had substantial numbers of American Indians: Los Angeles, Orange, Riverside, Santa Barbara, San Bernardino, San Diego, and Ventura counties.
—

dea

.
---
About the Author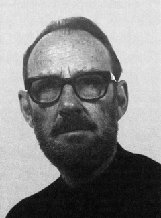 Robert F. Heizer, Editor
Charles E. Kelsey was appointed by Congress in 1906 as a Special Indian Agent for California working for the Bureau of Indian Affairs. He was a San Jose attorney. C. E. Kelsey graduated from Amherst College in 1884. As an advocate of Indian rights, he specialized in documenting bands and tribes without reservation lands. The 1905-1906 census was part of the effort to determine how many had no land. One result of this effort was the purchase of land for small reservations, called "Rancherias" for landless Indians. Kelsey wrote a book Indian Rights and Wrongs (1907) and was secretary and a director of the Northern California Indian Association of San Jose. Later Kelsey was president of the Conservation Association of Southern California.
About the Editor
Robert F. "Bob" Heizer (July 13, 1915–July 18, 1979) was a professor of anthropology at University of California Berkeley. He wrote several books and papers on Native Americans of California and Nevada. He was a pioneer in using science in archaeology, such as radiocarbon dating.
---
Bibliographical Information
Charles E. Kelsey (before 1884-after 1925) Census of Non-reservation California Indians, 1905-1906 (Berkeley, California: Archaeological Research Facility, Department of Anthropology, University of California, Berkeley, 1971). Edited by Robert F. Heizer (1915-1979). v+118 pages. 28 cm. No copyright.
Digitized by Dan Anderson, August 2006, from a copy at the University of California, San Diego library. These files may be used for any non-commercial purpose, provided this notice is left intact.
—Dan Anderson, www.yosemite.ca.us
---
http://www.yosemite.ca.us/library/1905_indian_census/