Yosemite > Library > Waterfalls >
---
Principal Waterfalls of the World (1945) by C. Frank Brockman
---
About the Author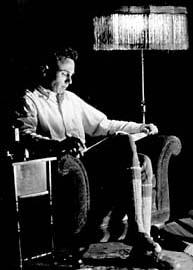 C. Frank Brockman was born June 4, 1902 in Cincinnati, Ohio. He graduated from Colorado State University in 1924 with a BS in Forestry. He worked in a variety of jobs, including with the US Forest Service. In 1928 he became a seasonal ranger at Mount Rainier National Park and became Park Naturalist later that same year, serving for 13 years. He began a number of field research projects, including measuring glacier movement and size. In 1913 he earned a MS in Forestry from University of Washington (UW).
C. Frank Brockman was appointed Park Naturalist of Yosemite in 1941. Brockman wrote a number of articles on Park history and natural history and developed the park museum.
Brockman resigned in 1945 to become Associate Professor of Forestry at UW, where he specialized in dendrology and recreational management. Brockman wrote multiple articles on forestry and the best-sellling Golden Guide to Trees of North America (Random House, 1968), which is still in print in a revised edition. He also wrote Recreational Use of Wild Lands (McGraw-Hill, 1959). The Brockman Memorial Tree Tour at UW is named for him, and he wrote the original guide book to the trees of the campus. Brockman died March 20, 1985 in Seattle, Washington.
---
Bibliographical Information
C. Frank Brockman (Christian Frank) (1902 - 1985), Principal Waterfalls of the World And Their Relation to Those in Yosemite National Park. From Yosemite Nature Notes 24(1) (January 1945). 32 pages. Illustrated. 24 cm. Saddle-stitched paper wrappers. Library of Congress Classification GB1405. Published as Yosemite Nature Notes 24(1) (January 1945).
Digitized by Dan Anderson, September 2006, from a personal copy. These files may be used for any non-commercial purpose, provided this notice is left intact.
—Dan Anderson, www.yosemite.ca.us
---
http://www.yosemite.ca.us/library/waterfalls/