Yosemite > Library > Wonders & Beauties > North Dome >
---
Yosemite: Its Wonders and Its Beauties (1868) by John S. Hittell
Next: Mirror Lake • Contents • Previous: Washington Column
---
NORTH DOME.
Half a mile north of the Washington Column is the North Dome, or Tocoya, (the Shade of the Baby's Basket) 3,568 feet high, above the valley. The summit can be reached easily from the north side.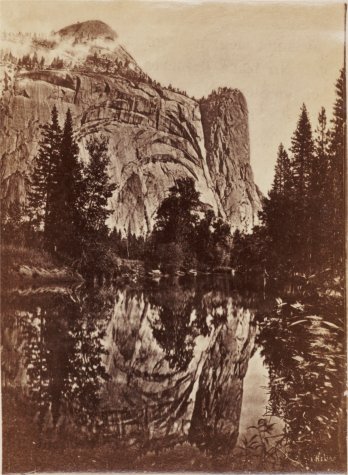 XII. Tocoya, (Shade to Indian Baby Basket) North
Dome, 3,568 feet above the Valley. Washington
Column, 2,400 feet high.
---
Next: Mirror Lake • Contents • Previous: Washington Column
http://www.yosemite.ca.us/library/yosemite_its_wonders_and_its_beauties/north_dome.html