Yosemite > Library > Wildflowers > Introduction >
Wild Flowers of the Sierra (1958) by Douglass H. Hubbard
---
Introduction
why wild flowers?


CALIFORNIA POPPY
Eschscholtzia californica
California—"the Golden State" was named for the fields of golden poppies which blanket its valleys and foothills in springtime.
Flowers appeal to everyone: the delight of a child in a field of wildflowers will be reflected when the child becomes adult and gazes again upon familiar flowers—the finest examples of Nature's skill.
But our expanding civilization has drastically changed the face of the earth. Where a colorful blanket of wildflowers once lay, factories and freeways have sterilized the soil forever.
America's National Parks were set apart by our government to preserve for all time small portions of our country unchanged and unspoiled. In the National Parks all is protected, from the great cliffs to the most minute flower.
In this booklet are but a few of the hundreds of flowering plants of California's Sierra Nevada range. All color reproduction material in this book has been supplied as a public service by Richfield Oil Corporation and is taken from its annual publication, Wild Flowers of the West.
---
yosemite nature notes, v37, n6
compiled by douglass hubbard, chief park naturalist,
yosemite national park
wild flowers
of the sierra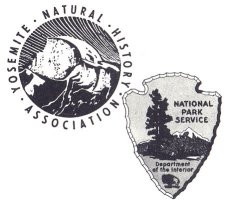 in cooperation with the national park service
published by the
yosemite natural history association
yosemite national park
california
---
The flowers in this booklet are divided into three groups according to where they are most commonly found—foothills, meadows and valleys, and the high country.
---
http://www.yosemite.ca.us/library/wild_flowers_of_the_sierra/introduction.html