Yosemite > Library > Yosemite Indians > Selected References >
Yosemite Indians; Yesterday and Today (1941) by Elizabeth H. Godfrey
---
SELECTED REFERENCES
For those who wish to pursue this subject farther the following selected references, most of which contain additional bibliographical material, will be found to be of considerable assistance.
Barrett, S. A. and Gifford, E. W. Miwok Material Culture. Milwaukee, Wisconsin. Bulletin of the Public Museum of the City of Milwaukee, Vol. 2, No. 4, 1933; 377 pp., illus.
James, George Wharton. Indian Basketry. Pasadena, California. Published by the author, 1901. 238 pp., illus.
Kroeber, A. L. Handbook of the Indians of California. Smithsonian Institution Bureau of American Ethnology, Bulletin 78. Washington, D.C., U. S. Government Printing Office, 1925. 995 pp., illus.
Merrill, Ruth Earl. Plants Used in Basketry By the California Indians. University of California Publications in American Archeology and Ethnology, Vol. 20, pp. 215-242; December, 1923.
Russell, C. P. Last of Yosemite Indians Visits Valley After a 75 Year Absence. Yosemite Nature Notes, Vol. VIII, No. 7; pp. 69-70; July, 1929.
Russell, C. P. One Hundred Years in Yosemite. Berkeley and Los Angeles, 1947. 226 pp., illus.
Smith, Bertha H. Yosemite Legends. San Francisco, Calif., Paul Elder & Co., 1904; 64 pp., illus.
Taylor, Mrs. H. J. The Last Survivor. San Francisco, California. Johnck & Seeger, 1932; 20 pp., illus.
Taylor, Mrs. H. J. Yosemite Indians and Other Sketches. San Francisco, California. Johnck & Seeger, 1936; 103 pp., illus.
---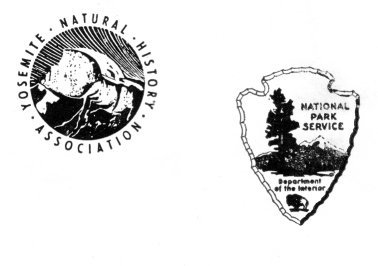 This Publication Published
In Cooperation With The National Park Service
CROWN PRINTING & LITHOGRAPHING CO.

5
---
http://www.yosemite.ca.us/library/yosemite_indians/references.html